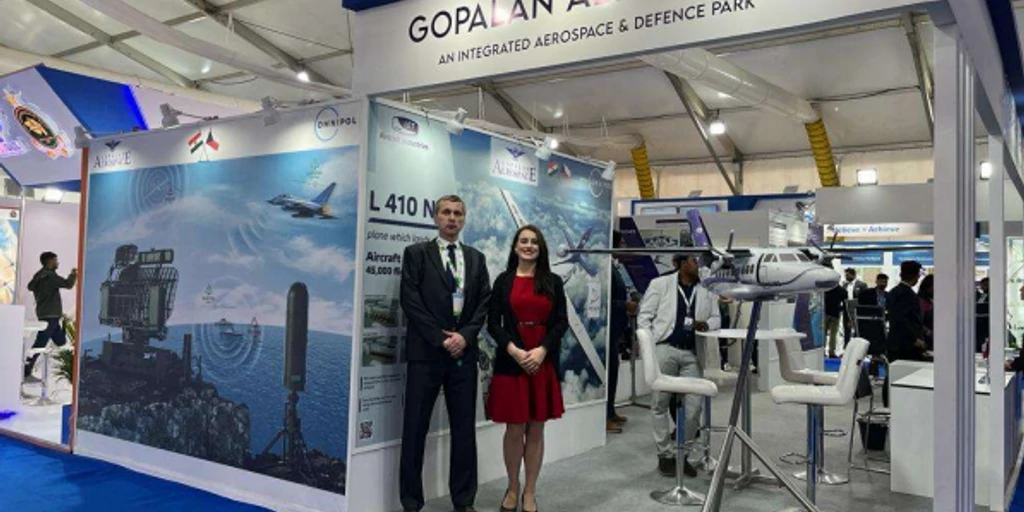 This week, the AERO India air show is taking place at the air base in Bengaluru, where the Omnipol group is represented by representatives of OMNIPOL and Aircraft Industries. And they certainly have no shortage of visitors at the stand.
The L 410 NG aircraft, which guests can view directly on the stand, also receives a great visitor response, including representatives from the Embassy of the Czech Republic in Delhi. This included, Mrs. Ambassador PhDr. Eliška Žigová and military attache Brig. gen. Petr Tománek.
Among the foreign delegations, we had the honor of receiving, the deputy of the Indian state of Haryana, Mr. Dushyant Chautala and the representative of Tamil Nadu and also the Commander of the Indian Air Force, Mr. Vivek Ram Chaudhri.
Colleagues are definitely not idle at the exhibition, our exhibition is always busy.