26. June 2023
The OMNIPOL group presented itself at the Paris Airshow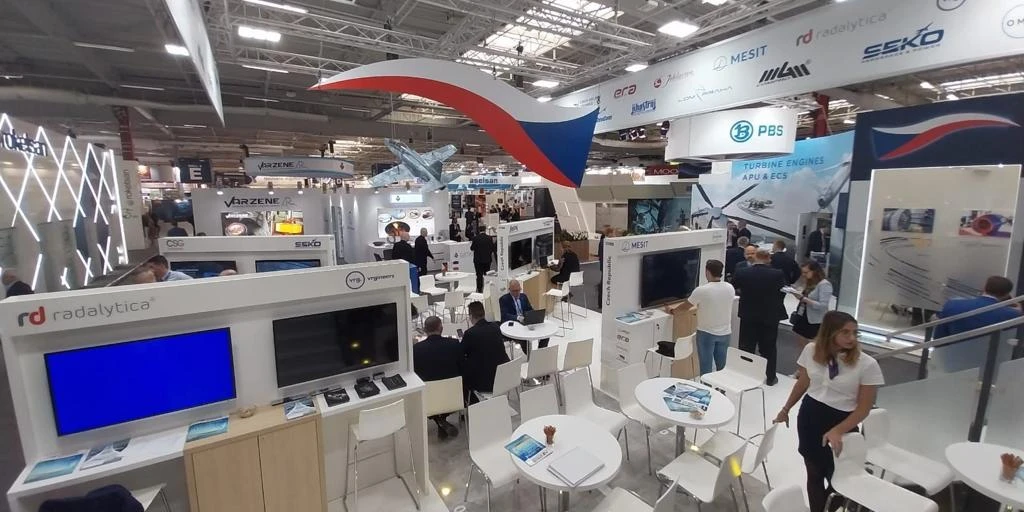 One of the largest aviation and space events in the world, the Paris Airshow, took place from June 19 to 15 at the French Le Bourget airport. OMNIPOL and its subsidiaries ERA, MESIT, Aircraft Industries as well as AERO Vodochody presented themselves here at the joint stand of 16 Czech companies. The Ministry of Industry and Trade of the Czech Republic took over the patronage of the Czech presentation.
Our exhibition was visited by a hundred important domestic and foreign delegations, dozens of successful meetings were held there, and tens of thousands of professional and lay visitors came to see it. Minister of Industry and Trade Jozef Síkela came to greet the exhibitors on behalf of the MPO. The delegation of the Ministry of Defense was led by Radka Kondrlová, director of the industrial cooperation section. Czech companies were also supported by their visit by representatives of the Army of the Czech Republic, headed by the commander of the Air Force, Maj. Gen. Petr Čepelka or the commander of the Čáslavská 21st tactical air force base, col. Jaroslav Tomaňa.
The L 410 NG aircraft, which was on display on the outdoor area, also garnered huge interest from the audience. The aircraft crew was also available to visitors, who could provide expert answers to all questions.
This year, the Paris Airshow was already in its 54th year and attracted 2,500 exhibitors from 46 countries, 300,000 visitors and 322 official delegations from 100 different countries to the exhibition grounds.