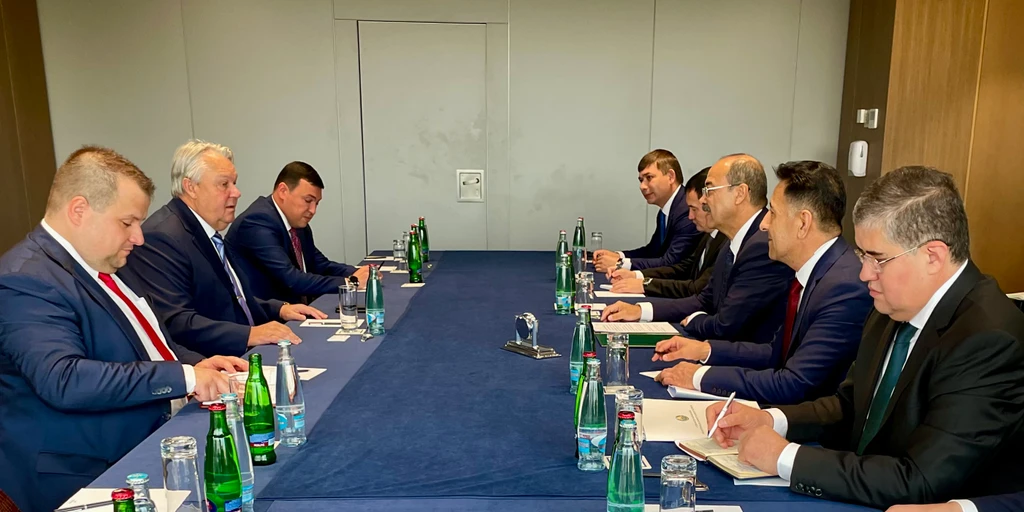 Chairman of the Board of OMNIPOL, Jozef Piga, and other representatives of the company met with Uzbek Prime Minister Abdulla Aripov in a bilateral meeting on Wednesday, October 11th.
This was followed by a meeting between the OMNIPOL leadership and the Chairman of the Board of Uzbekistan Airways, Shurchat Chudaykulov, at the company's Headquarters in Prague. In a friendly atmosphere, the discussions mainly focused on the possible strengthening of Uzbekistan Airways fleet with the addition of our L 410 NG. A memorandum to his effect was also signed.
Both of the meetings were preceded by the Czech-Uzbek Business Forum, which took place at the Prague Hilton Hotel with the participation of Senior Czech Government members, namely Prime Minister Petr Fiala and Minister of Industry and Trade Jozef Síkela. And representatives of the OMNIPOL Group were, of course, also in attendance.
Prime Minister Petr Fiala, in his opening speech, appreciated that in addition to political leaders, private companies are also building relationships with Uzbekistan. In this context, he highlighted the OMNIPOL Group and, specifically, our two L 410 NG aircraft, which were recently delivered to Uzbekistan Aiways and are used on regular domestic Uzbek routes.