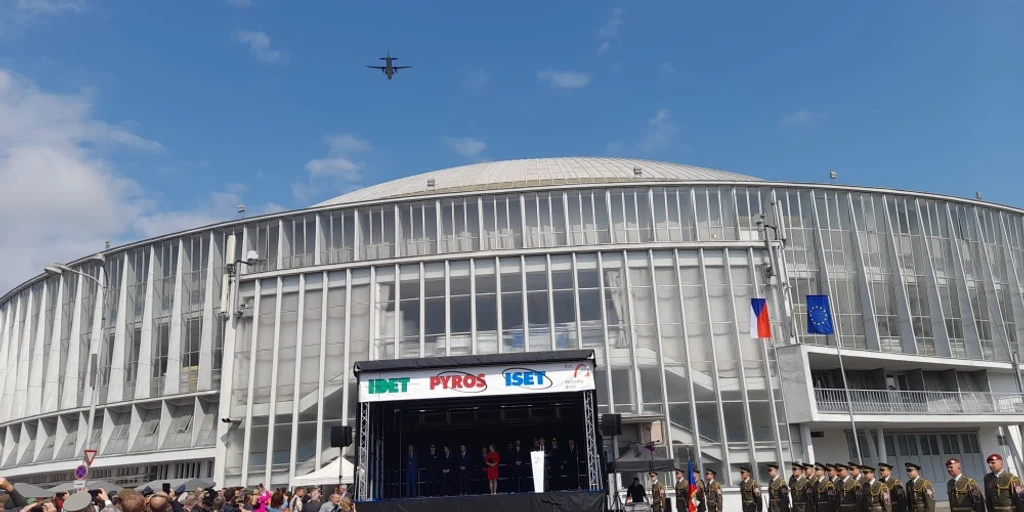 Last week, OMNIPOL presented itself together with its subsidiaries ERA, MESIT, Aircraft Industries and AERO Vodochody at the international fair of defense and security technology IDET in Brno.
The great success and at the same time interest in our group is underlined by the number of received delegations and business meetings, which representatives of individual business departments, including the president Jiří Podpěra, completed at the fair.
At our stand, we welcomed the Deputy Minister of Defense of the Czech Republic, Daniel Blažkovec, the Chief of the General Staff, Lieutenant General Karel Řehka, the Commander of the Air Force, Major General Petr Čepelka, and foreign delegations, for example, from Qatar, the Emirates, Saudi Arabia, Uzbekistan, Kazakhstan and Pakistan.
The IDET trade fair celebrated its 30th anniversary this year, and the OMNIPOL company received an honorary award for participating in the first and, for the time being, the last year. This year's security fair was a record in its entire 30-year history. The exhibition area was sold out long in advance and thirty thousand professional visitors, including members of foreign delegations from 35 countries, arrived at the exhibition site. A total of 551 exhibiting companies from 29 countries presented themselves this year.